I was tempted to post something about the new 6 month multiple entry tourist visa for Thailand soone...
I recently had an iPhone 6 stolen out of my backpack that I had carried onto the plane. Not only did...
The legendary full moon party island has recently become a viable digital nomad escape from Chiang M...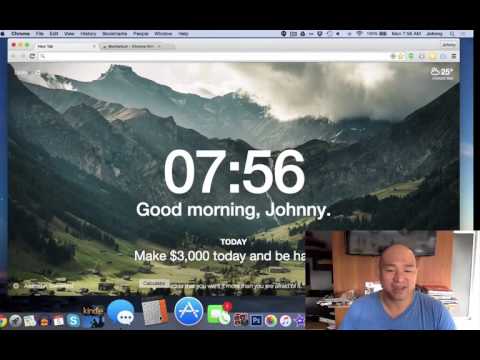 There's one thing I forgot to mention in my morning routine post that I wrote recently. And it...
It's been a fun, yet insane past 30 days. I just got back spending the past 10 days on the leg...
Blog Archive

Keep in touch

Recommendations
Any product or service I recommend on this blog I personally use and would recommend to both friends and family. All links are affiliate links so please use them in the
resources page
or anywhere on the blog if you want to give me credit for referring you.
If you want to learn more about how to earnestly recommend products through your blog, check out my course
Earnest Affiliate
.

Featured Post: Selling My Dropshipping Store

Labels